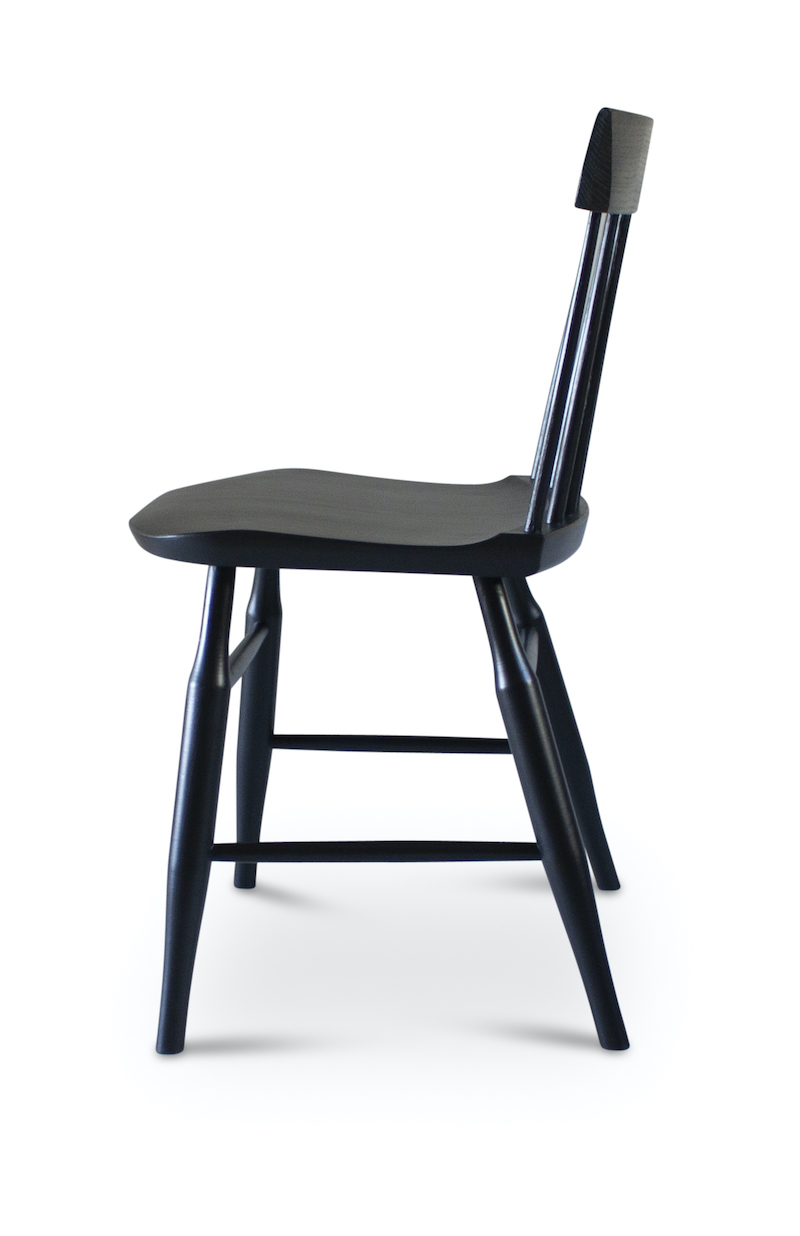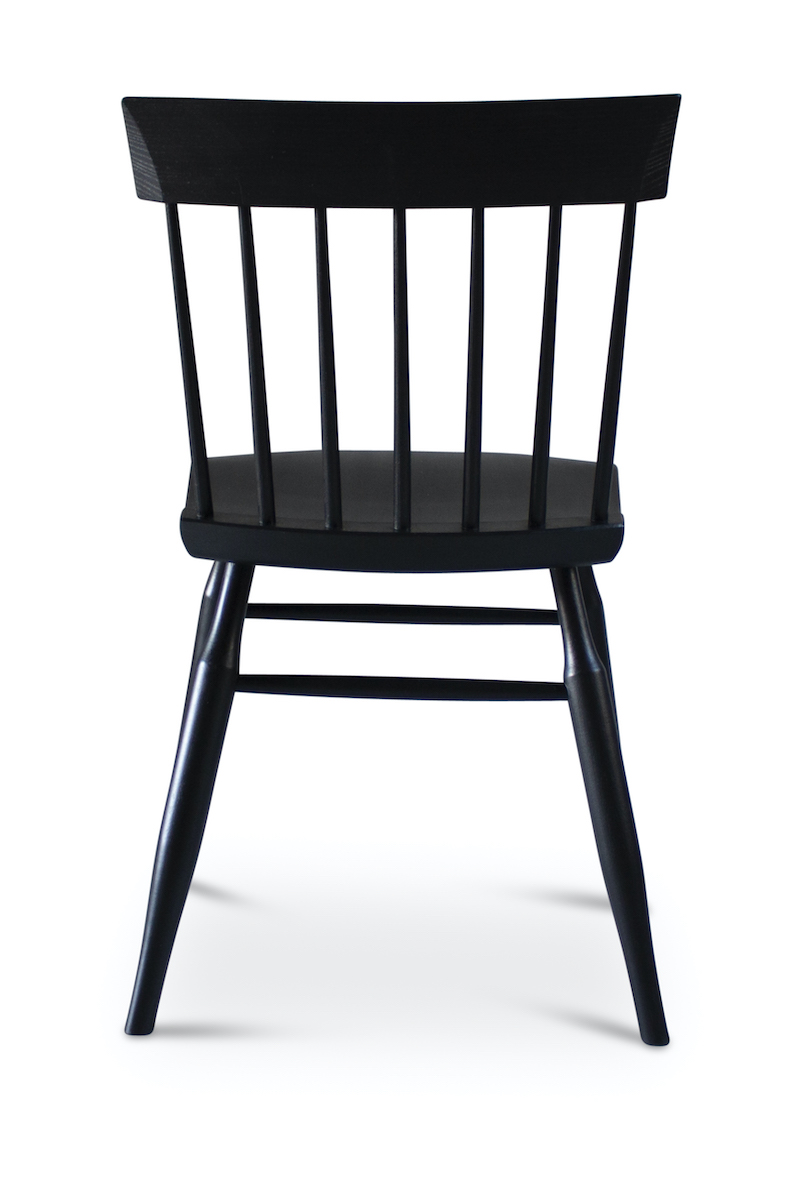 Designed by George Sawyer, the Shaker Side chair features a hand-carved seat and wedged joinery with modern detailing and proportions.
SPECIFICATIONS
   width               16″
   depth               18″
   height              32″
All of our chairs are custom made and can be crafted to your height, color and design specifications.
We typically recommend milk paint finishes for our pieces – seen here. Custom Colors available upon request.
Local woods are typically harvested from within 25 miles of our shop and include: Maple, Ash, Cherry, Butternut, Oak and Pine. In a painted chair, different types of wood are selected for their best qualities for the chair part.
Why Handmade?
The experience of a handmade chair is something that can be hard to verbalize. The subtle differences and movement in our chairs make them feel alive. Hand-carved seats provide a deeper, more comfortable place to rest, and the flexible, shaved spindles invite you to lean back and feel the movement of the chair.
Place an Order or Request More Information